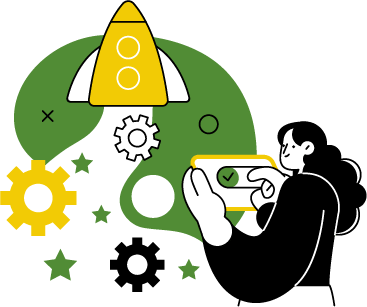 Help impact the future of parks & recreation in Illinois. Your donations help provide educational and advancement opportunities for park and recreation professionals. Your donations help professionals serve and better our communities.
How does my donation help?
%
Your donations fund scholarships that can cover up to 100% of an applicants educational opportunity!
These donations allow them to attend professional development courses, obtain certifications, and attend educational events. By investing in the education of our park and recreation professionals, you are actively investing in bettering your community and promoting parks and recreation in Illinois!
Why are parks & recreation important?
Let's take a look at what the experts have to say...
Humans are designed by biology to play throughout their entire life cycle
-Dr. Stuart Brown
It's through play that we share our abilities, make contact with our deepest self, and unleash our potential.
-Dr. Nilda Cosco
Play, of both children and adults, serves social and cultural functions...creating distinct communities within society
What effects do parks & recreation have on me?
Access to parks and green space exposure correlates to reductions in stress and symptoms of depression as well as improved attention and mood
Mental health is significantly related to residential distance from parks. People living more than 1 kilometer away from a green space have nearly 50 percent higher odds of experiencing stress than those living fewer than 300 meters from a green space.17
Having access to parks and green spaces are proven to have a positive impact on mental health.
More than four in five park and recreation agencies offer out-of-school time (OST) programs that serve millions of children throughout the United States.21
Eighty-three percent of park and recreation agencies offer summer camp programs for their communities' children, and a majority of agencies deliver programs for teens (66 percent) and afterschool care (55 percent) as part of their OST portfolio.22
Nearly three in five park and recreation agencies provide science, technology, engineering and mathematics (STEM)-specific programs to community members.23
Youth who spending more time in nature tend to place a higher value on nature and have greater pro-environmental attitudes and behaviors (PEAB).25,26
Ninety-four percent of U.S. adults agree that it is important for children and young adults to learn about the environment and ways they can help be good environmental stewards.
The positive effects of nature exposure for children include improved cognitive functioning (including increased concentration, greater attention capacities and higher academic performance), better motor coordination, reduced stress levels, increased social interaction with adults and other children, and improved social skills.29
The more than 10,000 local park and recreation agencies across the United States employ more than 160,000 full-and hundreds of thousands of part-time and seasonal park and recreation professionals.34
Investments in improving a community's quality of life can create a virtuous cycle: high-quality places attract workers and employers, which in turn attract more investments and jobs.36
Nearly three in four U.S. adults say that access to a nearby park, playground, open space, or recreation center is an important factor in deciding where they want to live.2
Three in 10 park and recreation agencies — including 56 percent of agencies located in urban locales — offer a workforce development and/or career exploration program targeted to youth and young adults entering the labor force for the first time.38
Ninety percent of U.S. adults want their local park and recreation agency to provide job and volunteer opportunities for youth and young adults.